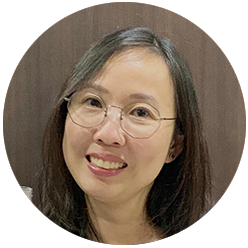 Yvonne Yeow is a Certified Life Coach and a Certified Children's Character, Confidence and Courtesy Coach®.
She works with both adults and youth, with a focus on managing change and overcoming setbacks. She coaches students on areas like stress management, study skills, exam techniques, time management, emotion regulation and personal organisation. Additionally, she counsels adults through challenging life transitions such as migration, career changes, family additions, separation and bereavement.
Yvonne began her career in the corporate world, doing Training, Professional Development and Career Management. She then broadened her experience to the full spectrum of Human Resources functions, including Talent Management, Compensation, Benefits, Recruitment, Succession Planning, Business HR and Expatriate Management. She has also performed in a consulting role, advising companies on Performance and Rewards, Job-Sizing, Compensation and Benefits.
A graduate of The University of Western Australia, Yvonne studied Anthropology,  Psychology and Philosophy. A firm believer in continuing education, she regularly upgradesher knowledge and skills, and explores new developments in her areas of expertise. Some of her other qualifications are Mindfulness and Meditation Teacher, People Developer Assessor and a DISC personality profiling accreditation.