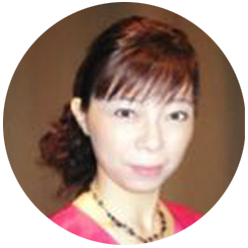 Alicia Chang is a Certified Color, Image and Etiquette Consultant by First Impressions, UK. A leading UK image consultancy based in Cambridge, England. She is also a qualified Aesthetician by Cibtac UK.
Alicia has been delivering interpersonal skills, image and etiquette workshops to academic institutions and corporate organizations for the past 5 years.
Prior to embarking onto image and beauty industry, Alicia worked in public sectors and had more than 12 years of extensive work experience in multinational companies especially in the areas of client services, supply chain and hospitality.
Alicia relates well to all levels of people. Her passion is to help others discover how they can look good and feel great about themselves and to leave lasting impression on every client & prospect they meet.
Her training programme includes: colours analysis, dress sense for ladies & men, deportment, business & social etiquette, dinning etiquette, skin care, make-up techniques. She believes that everyone can shine and excel in life and career prospects.